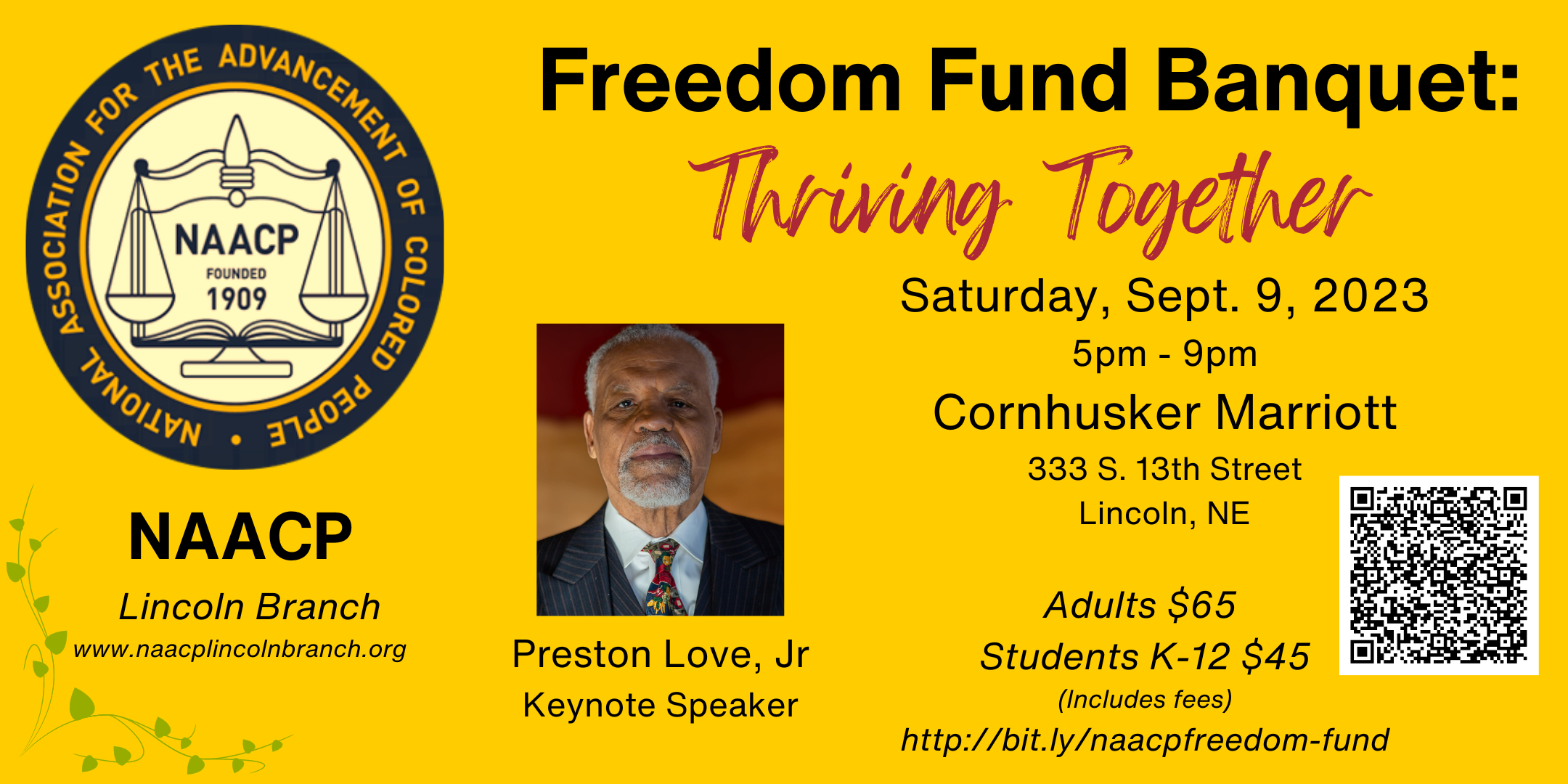 Freedom Fund Banquet
The NAACP, Lincoln Branch's Freedom Fund Banquet: Thriving Together will be Saturday, September 9, 2023, at the Marriott Cornhusker Hotel, 333 South 13th Street, Lincoln, Nebraska. There will be a social hour from 5 to 6pm followed by dinner and the program. Tickets are $65 for adults and $45 for students (K-12).
Tickets sold on eventbrite.com
2024 Community Service Scholarship
Every spring, the NAACP, Lincoln Branch grants Community Service Scholarships of varying amounts to Lincoln high school graduating seniors who will attend a post-secondary accredited institution. To be eligible, you must have a grade point average of 2.5 or above and be a current member of the NAACP Youth Council.* Applicants must demonstrate a record of service to members of their local community documented by letters of recommendations. There is no restriction as to the field of study and the scholarship is open to all regardless of race, gender, ethnic origin, or sexual orientation.
*If you would like more information or are interested in joining the NAACP Youth Council, please contact Adviser Mar'Lakuittia Overstreet at LINCOLNBRANCHNAACP@GMAIL.COM.
Please watch this page for more information and the 2024 application.
If you would like to DONATE to the Community Service Scholarship, please click DONATE.