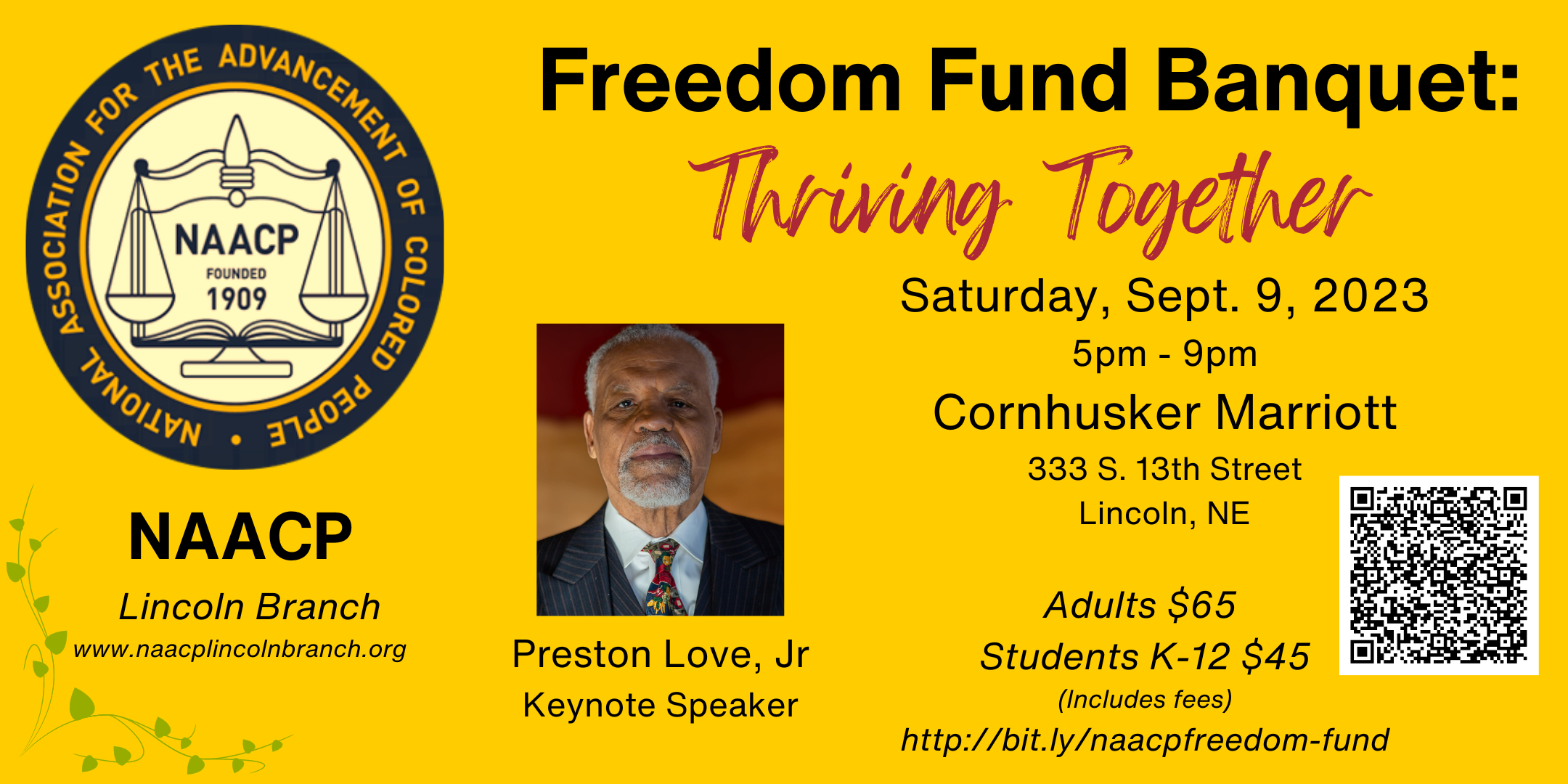 Freedom Fund Banquet
The NAACP, Lincoln Branch's Freedom Fund Banquet: Thriving Together will be Saturday, September 9, 2023, at the Marriott Cornhusker Hotel, 333 South 13th Street, Lincoln, Nebraska. There will be a social hour from 5 to 6pm followed by dinner and the program. Tickets are $65 for adults and $45 for students (K-12).
Tickets sold on eventbrite.com
A Unified Voice Empowering People To Bring About Equality For All
Our Mission
The NAACP Lincoln Branch is a nonprofit organization whose mission is to eliminate discrimination and prejudice regardless of race, gender, class, sexual orientation, and faith. We work to ensure the social, economic, educational, and political equality of all persons through democratic processes.
Our Vision
The NAACP Lincoln Branch works for and envisions an America where all citizens have equal rights, equality of opportunities, and the scourges of racial hatred and discrimination are banished.
Monthly Meeting
 The third Thursday of each month at 6:00 p.m.
In Person meetings suspended due to COVID-19
Currently meeting via Zoom
Please contact a member for link
More Info